There is no better designer than nature – Alexander McQueen
In today's day and age where everyone is trying to do their bit to have our world a better place by making eco-friendly choices, Skyy is doing its bit too.
I have had a wonderful time designing and creating products out of jute. It's not a material I have used much but now you will find it being used extensively in our products.
People refer to jute as the "golden fibre" given its colour and market value. India is one of the largest producers of jute in the world. In the earlier days, jute was mostly used for packing or for making sacks. But now it's used in so many different ways – from clothes, textiles to fashion accessories and furniture.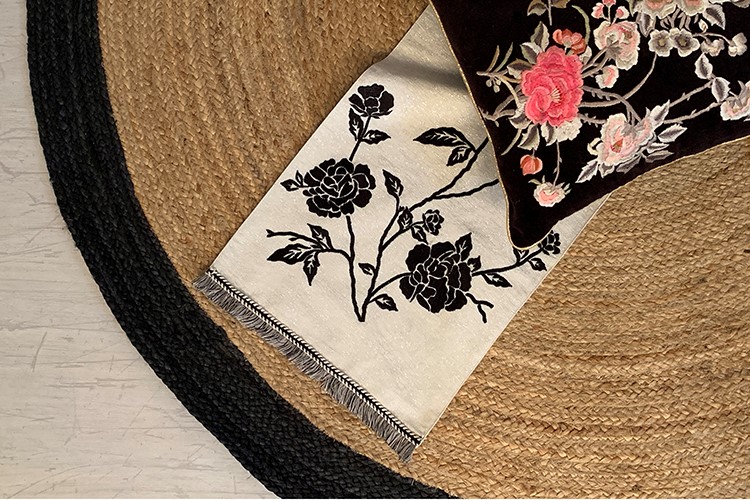 A Little History
Jute was used as clothing even in the Mughal era by poor villagers since it was so cheap. From the 17th century to the middle of the 20th century, the British East India Company started trading in jute. The jute industry played an important role in the economic development of Bengal. At the beginning of the twentieth century, Bengal could boast of only one manufacturing industry – jute.
Even today jute contributes a significant amount to the economy of states like West Bengal, Orissa, Bihar and Assam. Jute handicrafts from India have created a niche market.
Cotton is the most popular and eco-friendly fibre in the world, but we have news for you – jute beats cotton in sustainability.
What Makes Jute Eco-Friendly and Sustainable?
Needs very little water to grow
No chemical intervention required
It's resilient to wear &tear
Natural & organic
Is biodegradable and compostable
Improves soil fertility
Inspired and wanting to make greener choices, I have put together a collection of jute products for Skyy that are beautiful but still manage to reflect the raw and earthy appeal of the material.
Our floor mats come in different sizes edged in gold, black, green and yellow. These 100% biodegradable mats can be used to dress up any space – indoors and outdoors. While the black floor mat is a safe option, the gold has just enough bling to add a little dazzle to your room, while the yellow and green bring a boho-chic factor.
The hand-braided table mats are just exquisite. Choose from the Freya Mats edged in turquoise /yellow or opt for the Aria Mats in Gold/Silver. They come in pairs of 2 and will be a beautiful addition to any table it graces. You can use them to dress up your dining table, the dresser in your room or simply place them on your centre table.
You're going to love the jute baskets we've styled. The Tau collection comes in blue and yellow. Again we have paired them up so they don't feel lonely and you have more to fill up your beautiful homes. You can use these multipurpose baskets in a number of ways – as a planter, stack your magazines or declutter your child's bedroom. They are sleek, eco-friendly and add to the charm.
Skyy is doing their bit by bringing you products that are sustainable while being elegant. Shop for our products and take your first step towards making your home eco-friendly as well. It all begins inside!