"Design is a funny word. Some people think design means how it looks. But of course, if you dig deeper, it's really how it works." —Steve Jobs
I love entertaining almost as much as I like decorating my house. My house filled with my friends having a good time is always fun. But what I really enjoy is having a sit-down dinner at home – a more intimate affair.
I feel the best conversations actually happen at the dining table. Once you've eaten a good meal, we rarely want to get up and move the conversation to another room.
So when I invite people in smaller numbers, my table setting becomes the focal point of my evening and everyone's conversations.
Let me give you a peek into how I make my dinner parties beautiful and special – I love the art of napkin folding. You must have been to fancy restaurants where your serviette has been fashioned into something spectacular.
I've put together 4 napkin folding styles that are simple but stylish. Even if you've never folded napkins before it doesn't matter. These step by step instructions make it super easy.
Time to innovate your table with these DIY table decor.
Envelope Fold
This simple classic technique works well with our linen napkins. This is a quick fold which looks great and keeps your silverware together. Try it with our Keanna Napkins for a luxurious look.
Fan Fold With A Napkin Ring
You will need a napkin ring to hold the base of this fold. This fold makes an elegant display on your dining table and will be sure to impress your guests. Using our Dot Lime Napkins for this Fold would really spruce up your table.
Simple Buffet Fold
This is a super-chic way to set the table. You can slip in a menu, a single bud, or set of cutlery into the pouch. Shop for our Maisy Napkins to keep it simple and elegant.

Flower Fold With A Napkin Ring
Why use a boring square fold for your napkin when you have the opportunity to make your table interesting? All you need is a napkin and a napkin ring. I think our Dot Coral Napkins would be perfect for this style.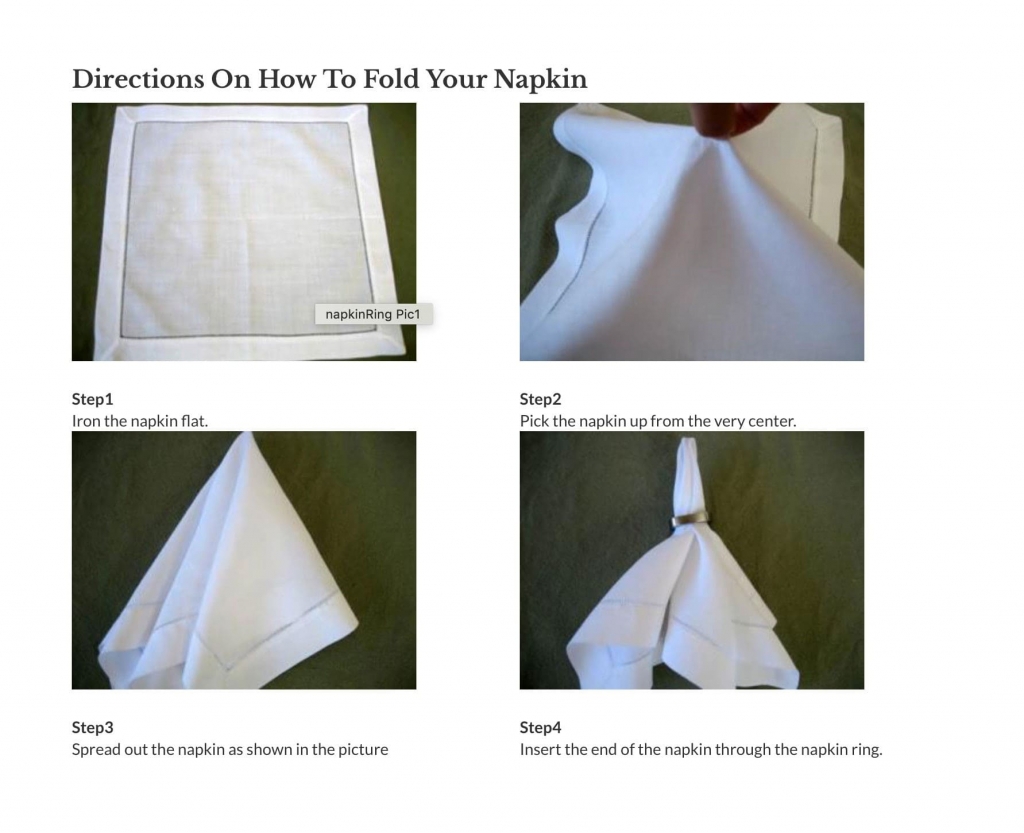 Tip: Iron your napkins before you style them to make sure they turn out pretty.
Try these out and don't forget to tag us in your pictures on Instagram @ skyyliving and Facebook @https://www.facebook.com/Skyyliving/.
Happy styling!!
IMAGES SOURCE: bumblebeelinens.com